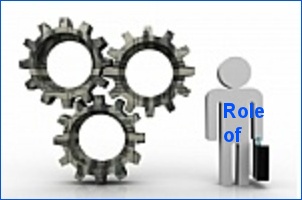 Valuation of second hand machinery in Sydney for asset assessment is one of the key searches in search engines. Every day, there are new companies and business setups emerging across this metro city resulting in a high demand for asset valuers. An asset valuer is the person who is responsible for carrying out a credible valuation of the second hand machinery of a company by working closely with the accounts department of the company.
Easy though it may sound, an asset valuer's role and job responsibility is actually pretty tough and taxing. Here, we will discuss in detail what the exact job is of a property, plant and equipment (PP&E) valuer, so it will be easier for you to understand, if you are planning to hire one for your company. Here are the major duties-
Duties And Responsibilities Of An Asset Valuer
The first and foremost duty of an asset valuer is to create a list of assets register. When it's about the valuation of plant and machinery, he has to maintain the list of both heads under the same list and execute the asset valuation process. Australia has its own standard chartered rules and norms which need to be adhered to while performing the valuation.
Next, the valuation officer needs to provide assistance in various developments, preparations and implementation programs and suggests necessary inputs to create the complete asset management database. His job also demands his direct assistance in reviewing and reasoning company's property (both operational and non-operational), by working with the board members or partners.
Valuation of property, plant and equipment will not be possible until the asset valuer builds an amiable liaison with different parties associated with the company, ranging from public or stakeholders to billing authorities, other valuation officers, clerks of valuation committee or tribunal and partners. Creating the network is of the utmost importance for a VO.
He is also authorised for performing inspections and surveys; signing documents; arranging delegations; appearing at tribunal hearings; compiling trustworthy rating lists to avoid any judicial review; supervising the team and professionals working in the asset inventory; and ensuring that every act is carried out perfectly.
To put it in a nutshell whether it's complete PP&E, or the valuation of second hand machinery in Sydney, the role of a valuation officer is pretty challenging, yet commendable, as perfection and accuracy are the two key words in this job.