Clients we've worked with: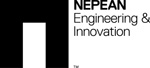 Choose From One Of Our Valuation Services:
It's not everyday that you need to value your business so make sure you get it right. Know what your business is worth with our valuation report.
Determine the value of your property with this report. Use this to negotiate a better position with a partner, buyer, seller or bank.
Get this report to confirm the total value of plant and equipment in your business.